Subscribe to my newsletter
Back to archive It's workshop week!
This week I'm finally hosting the first edition of my online Swift Concurrency workshop. Seventeen attendees will join me to explore and learn the ins and outs of modern Concurrency in Swift using a very cool sample app that helps cover all the important details that anybody working with concurrency should be aware of.
This week's workshop is full, but if you're curious about the workshop contents or would love to join next month's edition, check out this page for more information.
I firmly believe that running experiments and trying things out is a great way to learn new skills.
Currently I'm in the process of learning SwiftData by rebuilding all of Practical Core Data's sample apps with SwiftData just to see how it feels, which steps that I explained in Practical Core Data are now obsolete, and where I need to expand on topics from Practical Core Data in a very different way for SwiftData.
At the same time I'm building a small toy app for myself that uses SwiftData to make sure that I get some real world usage in before I start writing Practical Swift Data.
The act of actually building something with the framework answers lots of questions I've had while also surfacing lots of questions I didn't even know I had.
That's the power of experimenting.
Learning by passively reading documentation or watching tutorial videos might work well for some, but for me it doesn't. I have to dig in and try things. See what works and what doesn't work.
What's your favorite way to learn?
Cheers,
Donny
---
This sponsored message helps keep the content on this site free. Please check out this sponsor as it directly supports me and this site.
---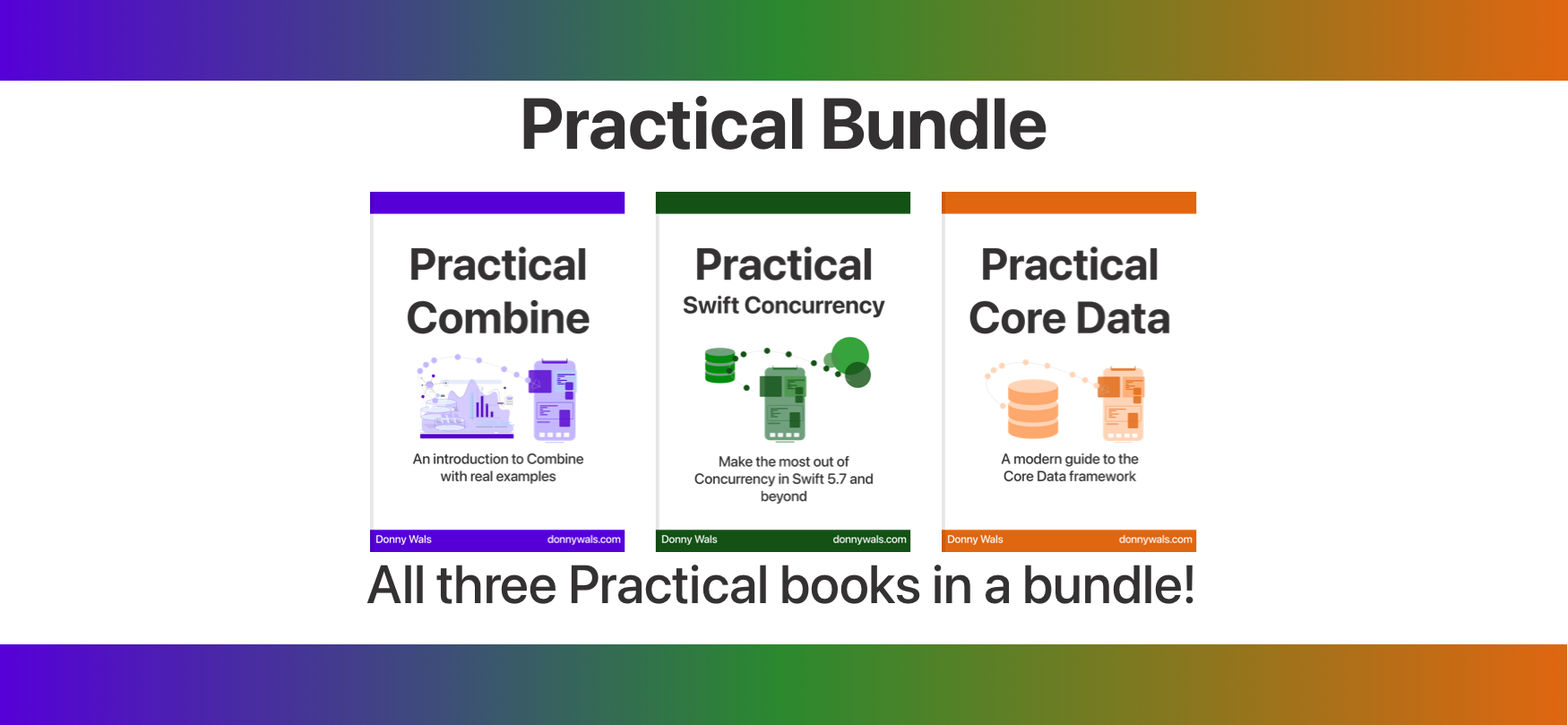 Level up your development skills with my Practical Bundle. The bundle contains all three of my Practical books. You will get Practical Combine, Practical Core Data, and Practical Swift Concurrency in a single convenient purchase. The bundle saves you about $15 compared to buying all three of my books. It's a great deal, and a fantastic way to deepen your development knowledge.
Check out the Practical Bundle
---
🎶 Currently on repeat 🎶
If you follow me on Twitter you probably know that I play guitar. I'm a huge music lover and want to share this with you. In this section I will share a new album that I've been enjoying a lot every week.
I don't often click on Instagram ads but apparently Instagram now shows pretty good ads for my music taste. I had not hear of this band until a few weeks ago but I really enjoy their style. If you've liked most of my other rock / metal music recommendation in the past, I'm sure you'll like this one.
---
Other content that I really want to share with you
Join me in this online workshop on Swift Concurrency. We'll explore all the important parts of Concurrency in Swift in about four hours, leaving you with a solid understanding of how you can make use of Concurrency related APIs in your app, all the way from async / await to async sequences.
Copyright © 2023 Donny Wals, All rights reserved.
You are receiving this email because you opted in via my website.
Don't want to receive these emails? Unsubscribe here