Subscribe to my newsletter
Back to archive Boundaries in remote work
Usually, I'm pretty good about separating my work time from my at-home time. However, when work and home are pretty much the exact same place except they're just different rooms thing can become kind of blurry. When I shut my office door and I walk down the stairs my brain will usually be somewhat in work mode but that fades quickly and I'll be ready to enjoy a meal with my family.
But around that times things can get a little strange for me. In general I will not have my phone with me at the table and I'll have notifications muted. However, I don't always remember to do this, or I don't do it on purpose because I'm expecting an important message from somebody in the US and I promised I'd be on stand-by for them.
You might be thinking, well Donny, you can just mute notifications and then check for the important message after dinner, right? And you are right! That's what I should do. Unfortunately, the reality for me is that my good habits of separating my work and home slip up every once in a while. Usually it takes a couple of poorly timed client requests for me to go back to my original system. When I work, I'm available. When I'm not at work, I check my messages at times that work for me. Ideally that's the next morning.
Being a freelancer working from home does make it near impossible to only work between roughly 9am and 6pm every day. I have clients from all over the world which means that I need to be a little bit lenient with my time (and this is where the good habit slips since I get too lenient).
Anyway, I think it's important that I remind myself about my own system every once in a while. It keeps my priorities straight, and it keeps me aware of how easy it is to transition into an "always on" mode where you feel like you need to be around at all times. Weekdays, evenings, weekends, every single day. So I guess this newsletter is a bit of a note to self in that regard. Time to reevaluate whether I'm still following my own guidelines.
Cheers, Donny
---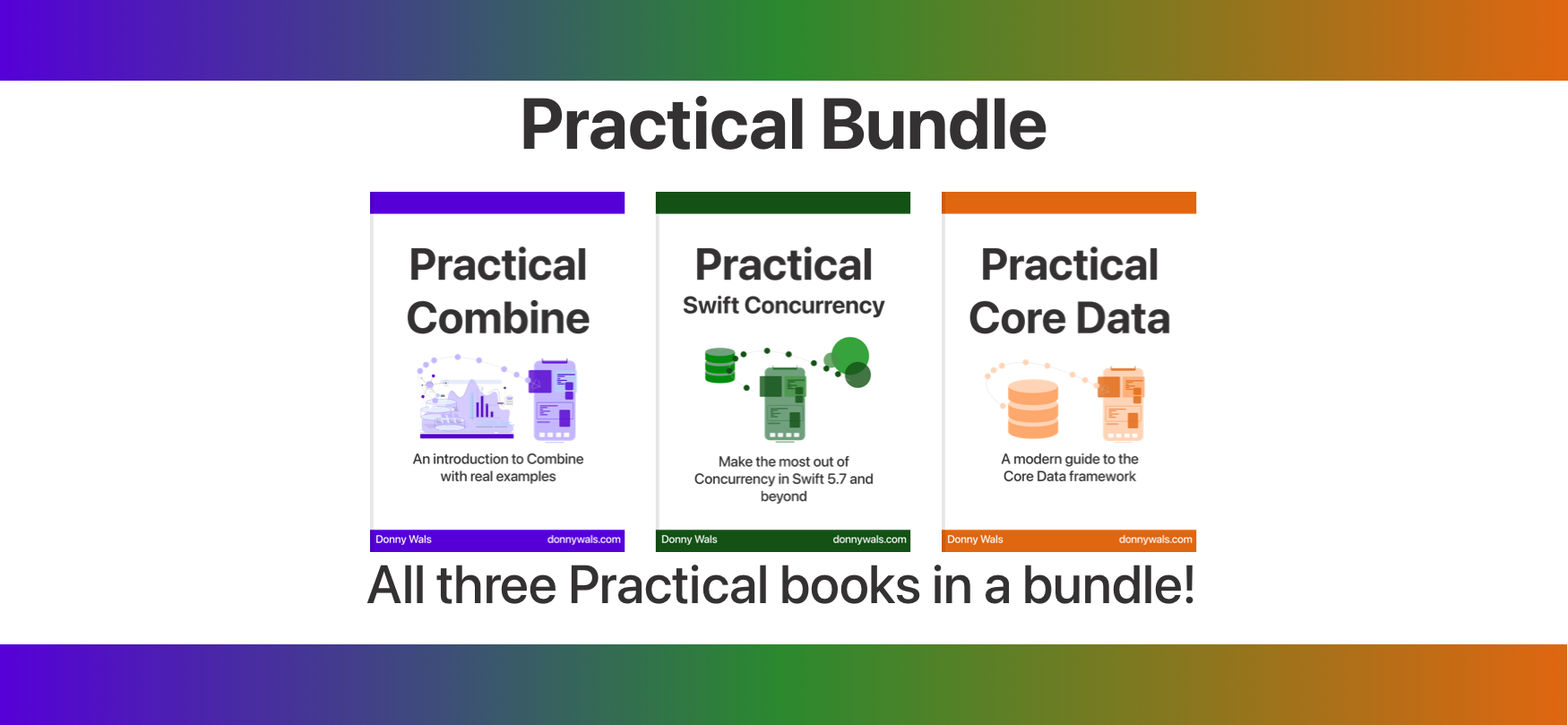 Level up your development skills with my Practical Bundle. The bundle contains all three of my Practical books. You will get Practical Combine, Practical Core Data, and Practical Swift Concurrency in a single convenient purchase. The bundle saves you about $15 compared to buying all three of my books. It's a great deal, and a fantastic way to deepen your development knowledge.
Check out the Practical Bundle
---
🎶 Currently on repeat 🎶
If you follow me on Twitter you probably know that I play guitar. I'm a huge music lover and want to share this with you. In this section I will share a new album that I've been enjoying a lot every week.
Somehow this album has become on of my favorite travel albums. I have no idea why. Whenever I travel for a conference I'll play this album at least once. It's a great album so I very much enjoy listening to it. Maybe I should put it on repeat while I'm at home a bit more often…
---
Other content that I really want to share with you
New codebases are often complex and daunting. Exploring them and finding your way around them is often non-trivial and requires a lot of thought, brainpower, and effort from any newjoiner. Since I'm often in and out of codebases I don't know for my work I figured I'd write down some of my favorite ways to get to know a codebase. You'll be surprised how much of my approach doesn't involve reading code or even opening Xcode at all!
Copyright © 2023 Donny Wals, All rights reserved.
You are receiving this email because you opted in via my website.
Don't want to receive these emails? Unsubscribe here